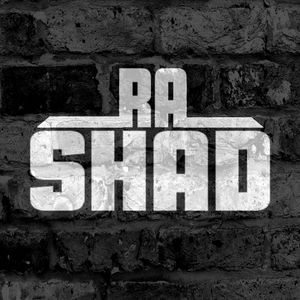 My Story
Rashad Eas is from Birmingham, Alabama and now resides in New Haven, CT. The music that is made by this artist is "Save Your Life music." This is music with a message and an artist with a mission. The last 13 years RaShad Eas was a college professor/administrator and a campus pastor at NC State University in Raleigh, NC. During his tenure there, he honed his craft, and starting making music with one of his college students and they formed a group DIEVERCITY. RaShad also had another student Brian Jackson that also went by B. They started making music together. Soon after DIEVERCITY worked on two albums, RaShad branched out on his own.
His first album was "Transitions"  that was released in 2011 and on this album he told his story from neighborhood to spirituality. Three years later after finishing his doctorate in Adult Education at NC State University, he released "The Doc Is In" which was a mixtape of songs that RaShad wanted people to know that he was still around. The title came from B always saying that to RaShad before he finished his degree. Later in 2014, after connecting with Talitha Rizin', she started giving ideas of hooks and songs. One idea she came up with is to call RaShad a Southern Black Gentleman. In 2014, he released "Southern Black Gentleman" which was really the beginning of what would become the foundation for the "Dean's List." On this record he brought in eight special artists that were his students and worked with a host of producers. This record set the tone for the next projects that would follow.
In 2016 RaShad released "A Conversation With Pauli Murray Produced by DJ Green" to celebrate the life of Pauli Murray, an activist, leader, lawyer and artist that RaShad still looks up to. On this album, while produced by one of his former students DJ Green, he incorporated the voices of his students again, and this time, brought Mitch Darrell into the fold. After this, Mitch Darrell took off and started making music of his own. RaShad also reached out and brought in Joe Tea, his childhood friend that he played in the marching band while they were in high school.
While Mitch was working on his project(s), RaShad and Joe Tea started putting songs together. Talitha, came up with an idea to create a story about RaShad's gifts and her's as well. Professor Prizmatic was this name of the hero in the story and as Joe Tea and RaShad were finishing the album in 2017, they connected with Higher Ups University to design the cover art. Just as things were getting rocky at NCSU, RaShad has started to branching out and teaching around the country. It was unexpected that RaShad would get a call from the Ivy League to bring his talents of diversity and recruitment to Yale University in the School of Forestry and Environmental Studies. Obviously, what RaShad studied in college as an undergrad has helped to build what he now calls "Hip Hop Forestry." However, in 2018 as RaShad became the first Assistant Dean of Community and Inclusion at Yale University, he released his 5th album produced by Joe Tea titled, "The Chronicles of Professor Prizmatic" that not only brought in the Dean's List, he also worked with iYo The Philosopher and Lexi Blieux. Now as The Doc acknowledges his lane in Hip Hop, he comes to continue to change the world, by being the change.